The Monthly Deal!
This month, in Heritage Makers Studio, magnets and note pads are on sale! I just made a big magnet for my car and I love it! (See pictures) These sale items can be found under the product tab "Home and Office." Go here and click on the product of your choice and then take a look at the fabulous templates available or come up with your own design! I plan to take the 5.5 x 8.5 notes pads and make a daily, weekly and monthly planner and a meal plan out the 4 pad set!
Car Magnet up close: Car Magnet on my car: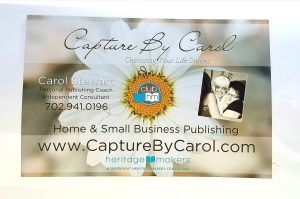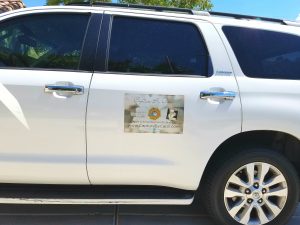 I also wanted to let you know so that you can plan, that in September, storybooks will go on sale! Now is the perfect time to start creating your first or next storybook! Or, hire me, your personal Story Maker, and I'll create it for you!
Also on sale this month in Anthology DIY by Lisa Bearnson is the Canvas Exchange Kit 3. Here is a picture of Kit 3 alone and on the blocks (sold separately):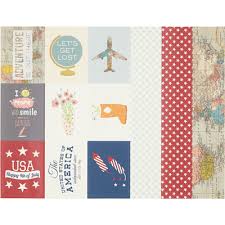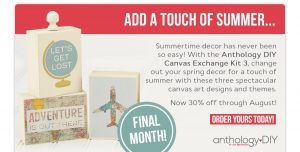 The way these cute little blocks work is that each season (or whenever you want), you change out the easy peel stickers for other stickers in the kit or a different kit. Learn more here.
What will be your next story?